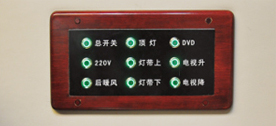 Electric appliance switch control panel matches black key with imported mahogany box. This design will add warm to the modern cabin.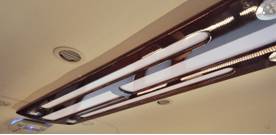 Wood panel embeds in strip dome light, and this original design caters to the overall pattern of the carriage.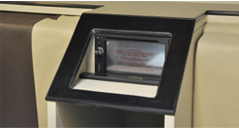 Beautiful fashion DVD control switch makes the device more reasonable and controlling easier.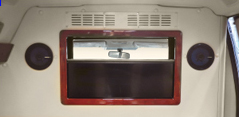 Elevated LCD TV isolates front and rear compartments skillfully. And this way will increase the space which passengers feel.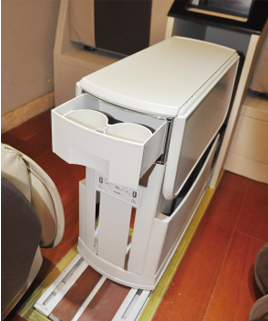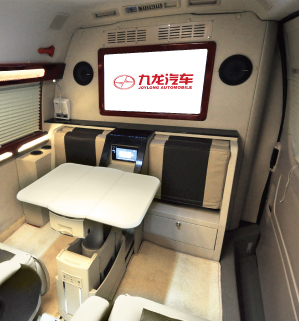 Humanized facilities of elevated and movable electric folding table and concealed drawer type cup holder will make you feel the spatial detail almost perfect.